Rese & IT Compagniet AB is owned and run by me, Janne Nordlander. My background is from the travel industry and IT industry as a supplier to international travel companies industry.
I'm currently involved in "ezy" as Chairman and senior advisor. ezy is a supplier of online solutions for the travel industry, amongst those 17 airlines all around the world. www.ezy.se
I'm also engaged as a consultant for Hummingbird Lifestyle Travel with focus on their online sales and their new premium brand "InStyle". www.hummingbird.se
I am currently available for assignments foremost within the travel and IT industry.
For more information, please view my Linked in profile!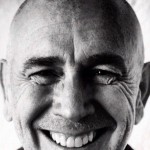 Janne Nordlander
+46 709 679133
Skype: ezyjanne